Are your wondering about business valuation or how to value a business for buyout?
The Value Builder System™ is a statistically proven methodology for increasing the value of your company.
Is it time to free up your schedule
by bringing in a manager to run your company day-to-day?
Or are you ready to sell?
Maybe you're planning to transition your business to a new generation of leaders?
The one qualification in all three of these scenarios is that you have a business that can thrive without you.
And that's where Value Builder comes in.
We've built a step-by-step process designed to remove you personally from your business, driving up its value and giving you back control over your time.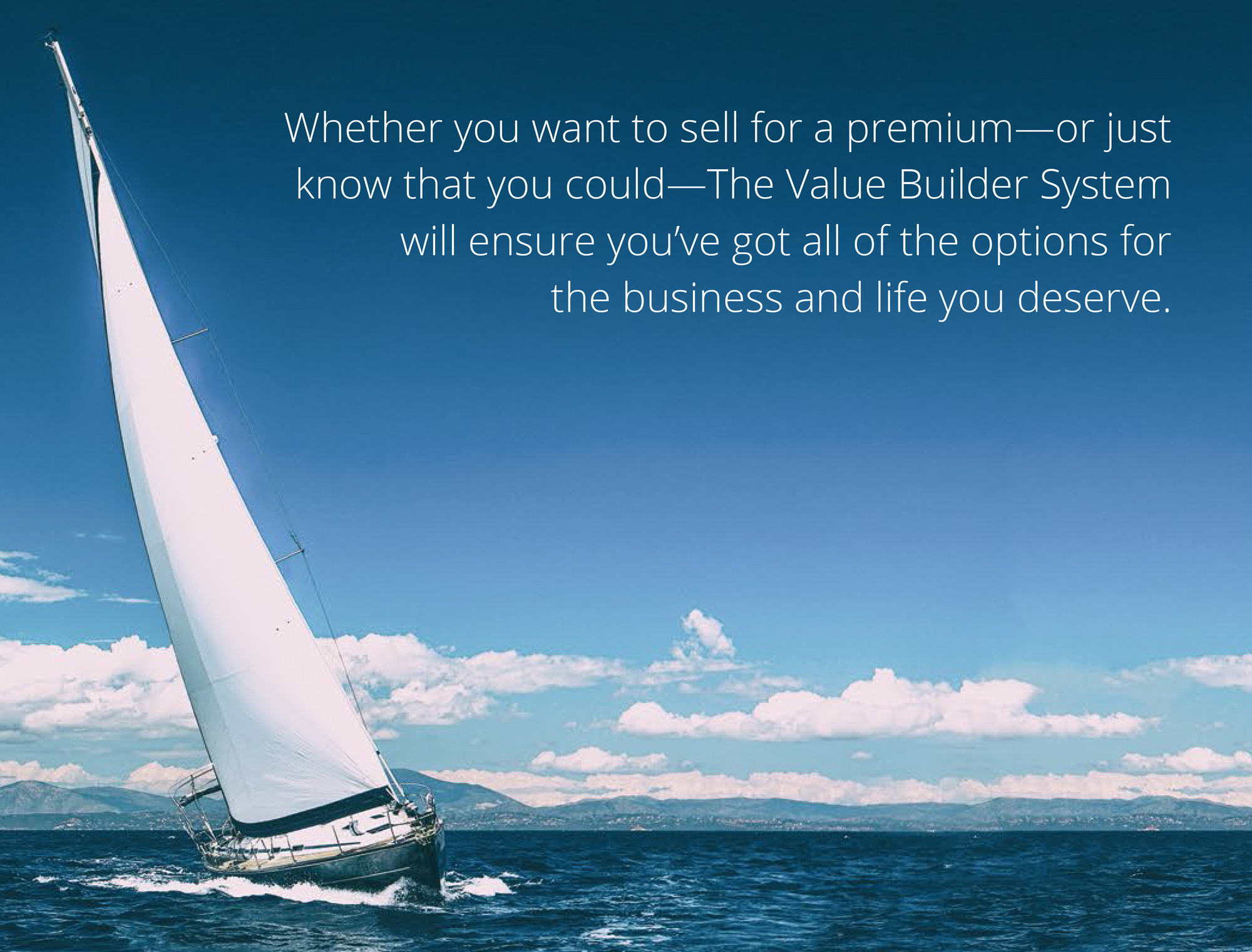 Check out the infographic below for our 11 proven steps you can take to find out the value of your business.